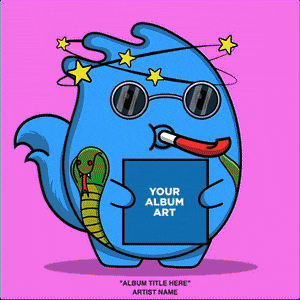 Sellouts is a collaboration with 10,000 independent music creators to design & mint 10,000 individualized, collectible, carbon-negative NFTs that commemorate the music of each artist.
Any musician who is a DistroKid member can design their own Sellout NFT and join the waitlist to be part of the initial drop. It's free for musicians -- who will earn proceeds from any sales and resales of their NFT.
From November 17th through December 1st, artists can join the Sellouts waitlist, and create their own NFT here: https://distrokid.com/sellouts
We've partnered with Nifty Gateway, which is an artist friendly platform that has pledged carbon-negative minting (more info here).
All 10,000 Sellouts will become available for purchase ($60/ea) on Nifty Gateway via random drawing on December 15th, 2021.
Please note: Nifty Gateway and DistroKid each take a small processing fee from NFT each sale.
Additionally, no intellectual rights to the music come with Sellouts NFT ownership. However, there are perks for collectors that will be announced!