If you have uploaded a release and need to grab your Artist URI so that you can setup your Artist Page prior to the release date, go here and select "Request Artist or Album URI/URL" from the second dropdown.

Here's how to find your Artist URI if you already have existing releases in stores!
Visit your Artist Profile on the Spotify desktop app (not the web version)
Click the three dots ("...")
Click "Share"
Click "Copy Spotify URI"
Example screenshot: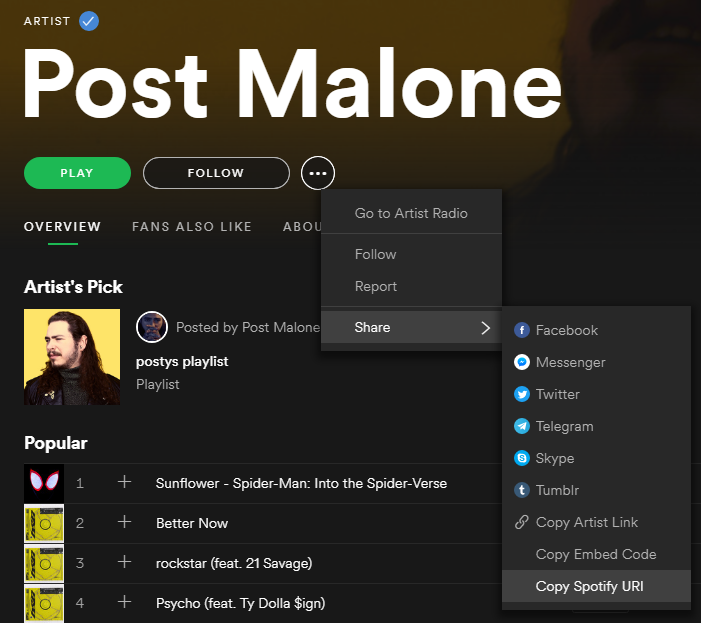 If you're trying to find your Album URI instead, see the article here.
Optional reading:
A Spotify URI is a link that you can find in the Share menu of any track, album, or artist page on Spotify. When a user clicks a link that consists of a Spotify URI (rather than an URL/HTTP address), they're taken directly to the Spotify application, without having to go through the web page first.
Boom.